As the old saying goes, Knowledge is power. And in the case of disease and disability, nothing could be truer. It is, in fact, the only thing that effectively chases away the fear of the unknown. In that spirit, we've collected a substantial library of information and links to sites designed to inform you.
Browse our Resource Library below for information on different diseases, disabilities, resources for patients and families, and more.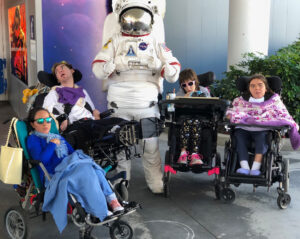 SEARCHABLE DATABASES by STATE
administrator
2021-03-09T15:54:15-05:00
SUPPORT GROUP/PARENT TRAINING/CAREGIVER RESOURCES
administrator
2021-03-09T15:41:42-05:00
The M.O.R.G.A.N. Project has proudly provided funding and support to these wonderful organizations in our community- please visit our partners for even more resources.