Funding Cycle ended August 15, 2023!  Please check back often for announcement for next funding cycle in 2024.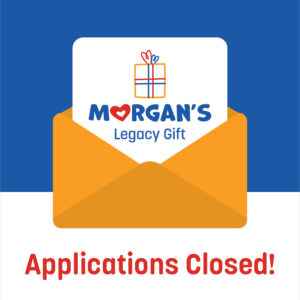 Launched in late 2007, Morgan's Legacy Gift, previously known as our Quality-of-Life Award Program, offers families that meet our minimum criteria the opportunity to apply for the "tools" that make their job of caring for their child easier and enhance quality of life for the child and family at the same time. These "tools" are for things that are not considered medically necessary by insurance and Medicaid, but that can make a huge impact on the parent's ability to be the safest caregiver and best advocate for their child that they can be.
This program varies from year to year based on available funding, but has previously included providing bath chairs, car seats, lightweight portable adaptive strollers, positional seating devices, switch activated toys, vestibular stimulation, and similar items to children with lifetime physical disabilities. We have also offered a limited number of families with financial assistance to help offset the cost to attend family oriented, disease-specific medical support group conferences for the first time, in order to network with other families in the same situation. The primary goal is to enhance the quality of life for families caring for a child with disabilities!
The M.O.R.G.A.N. Project is very proud of the past success of our Quality of Life Grant Program. In recognition of our namesake and inspiration, this program has been reimagined, restructured and appropriately renamed the Morgan's Legacy Gift Program.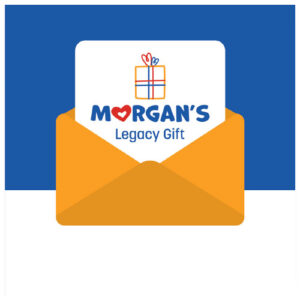 Through Morgan's Legacy Gifts, The M.O.R.G.A.N. Project will provide families caring for a child with disabilities the option to choose from pre-approved categories of support. These families may apply only online through this website.
Families are encouraged to review the eligibility requirements for this program, and to collect all required documentation well prior to the application period to ensure they can meet the posted deadlines for submission. Download the required forms NOW so you will be ready to complete the online application when the next funding cycle is announced.
To apply for this program and access required forms you must have your own Family Login so be sure to set that up now.